All Female Hip Hop Showcase @ Laundry Bar MLB
Queens roll up baby, June 7th @ Laundry Bar we are going to be seeing a first of it's kind in Melbourne, an all female hip hop showcase. AUD'$ is gonna be out there on the night live streaming performances and conducting some interviews so if you reeeeeeeeally can't turn up for this, dw we got you.
Get ready to lay witness to some of the strongest women wave makers in this heavily male dominated industry. The lineup looks a little something like this: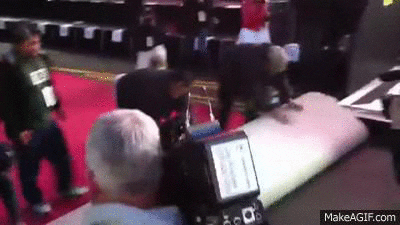 8:15 – Fresh Violet. A hip hop veteran, currently very active in the scene hosting Word Of Mouth @ The Workshop alongside SpaceBitch Enterprises and also undertaking her own 'Second Breakfast' tour. You can catch her for a minute firing tings up with the first set. Sample that flavor here with a YTG mix Fresh Violet made in June.
8:45pm – SADIVA. Rapper/producer with an EP coming out soon so if you like what you hear then don't sweat, some crispy new content is a sure thing in the near future. It's kinda hard to step out in Melb without seeing SADIVA somewhere, gigging constantly and with the release of her first album being only 6 months ago she's on that undeniable up and up. Peep this energy.
9:15pm – Sophiegrophy, damn, if the word 'slay' were to be personified, then this Queen is what you'd get. Recently signed onto WVS, Sophiegrophy has just wrapped up supporting Reese Laflare (USA), serving a killer set at Juice's ISSA RAP FEST and turning up the WVS & Complex 'Big Swell' no.2 Showcase all the way. She's basically unstoppable at this point, check out her single RAN$OM here.

9:45pm – Swiftboi might be one of the lesser known rappers on the lineup (for now) but if we know one thing, it's never underestimate the underdog. Her unapologetic brand of rap and savagely hilarious social media presence make her a complete package & one of those artists that we can't wait to watch grow. Catch her vibing in the Kiss FM studio w/ Poppy, Netti and Fresh Violet right here.
10:15pm – Poppy has got to be one of the biggest forces to bust onto the scene in a while, if you don't know her name yet then trust me when I say, you're going to. In the short time since her first show last year she's been stealing attention absolutely everywhere, connecting with international rappers and charting high on Triple J charts. With her incredible versatility and lyricism wise beyond her years, you can't ignore this woman for long. Check out the official music video for her single Ocean here.
10:35pm – The way Netti raps, stylistically and lyrically, is seriously on some old soul shit. Once you listen to her music it's clear how this woman has managed to gain a considerable following just from uploading low quality raps and flips to Facebook. Netti's got it, that undeniable sauce. Check out PINNACLE here. (The FB raps have been taken down I'm GUTTED, BRING BACK THE PANDA REMIX GURL WYFD)

Now that's a whole lotta woman so who better to tie it all together the infamously fly SojuGang who will be serving looks on the decks between performances.
Check out those event details here ICYMI and we'll see you June 7th.